This month's wine club shipment theme is "Pinot Noir Four Ways." We'll be tasting four Pinot Noir wines, each made in different style including rosé, red, and sparkling blanc de noirs.
For a taster, this is an incredible way to learn how much winemaking affects a grape variety. Can you taste the Pinot Noir essence in each style?
Sold Out! This club offer sold out fast! We're boosting the next shipment. Sign up for the next wine club here.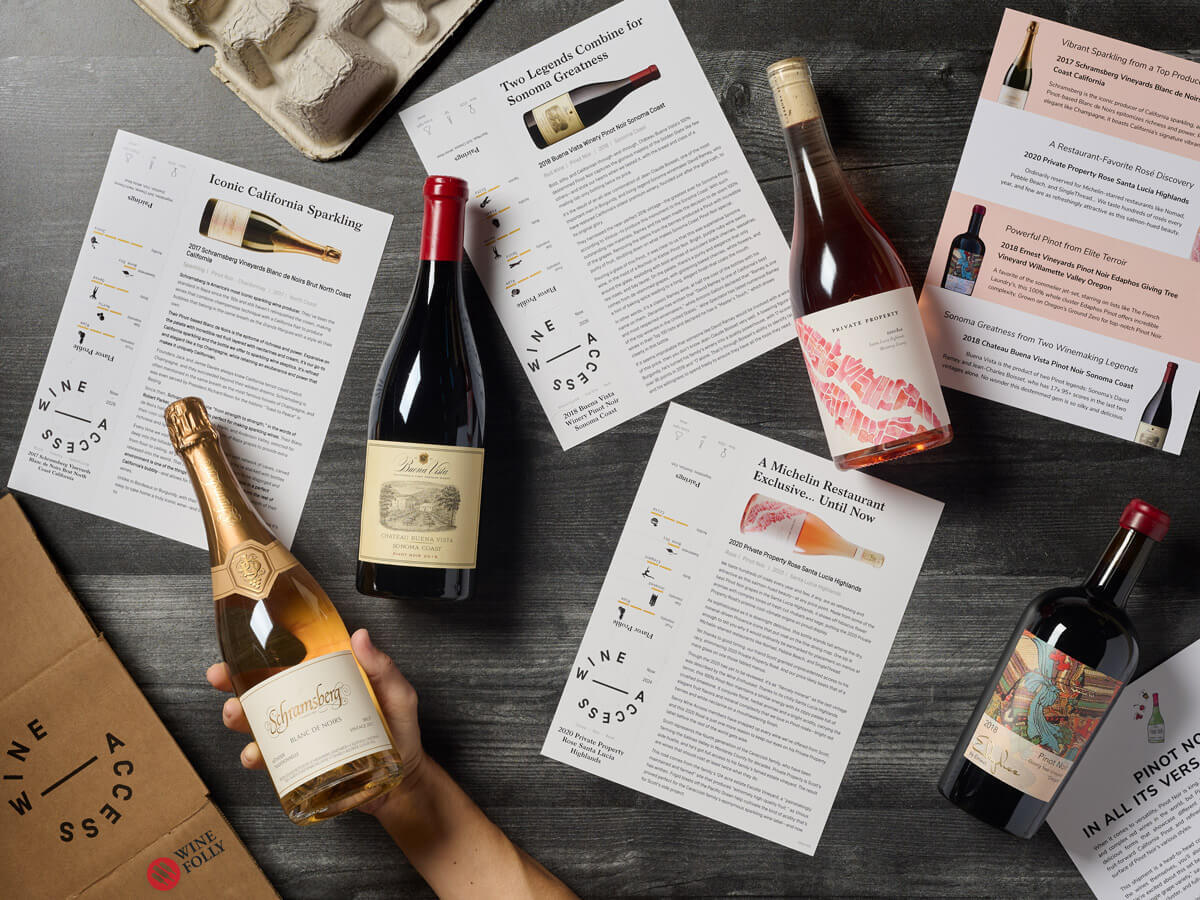 Wine Club 002: Pinot Noir Four Ways
How much of our understanding of a wine is from the grape variety itself versus how the wine is made?
Wine Folly Starter Set
Save over 35% with the Wine Folly Starter Set
So, for Wine Folly's July 2021 wine club we'll be tasting the magic that winemakers do in the cellar.
With just one grape variety, Pinot Noir, you can taste the differences in winemaking method and stylistic choices in the vineyard. Plus, each of these wines is a benchmark in it's style, and we're lucky to offer them to you!
Wine Folly Wine Club: Pinot Noir Four Ways
Let's take a closer look at how production method and stylistic choices made by winemakers produces great wine with:
Want to taste along? Find out how to join the Wine Folly Wine Club.
---
2017 Schramsberg Vineyards Blanc de Noirs Brut North Coast California
Schramsberg is the iconic producer of California sparkling, and their Pinot-based Blanc de Noirs epitomizes richness and power. Refined and elegant like Champagne, it boasts California's signature vibrancy.
View the tasting video on YouTube.
---
2020 Private Property Rose Santa Lucia Highlands
Ordinarily reserved for Michelin-starred restaurants like Nomad, Pebble Beach, and SingleThread… We've tasted many rosés, and few are as refreshingly attractive as this salmon-hued beauty.
View the tasting video on YouTube.
---
2018 Ernest Vineyards Pinot Noir Edaphos Giving Tree Vineyard Willamette Valley Oregon
A favorite of the sommelier jet-set, starring on lists like the French Laundry's, this 100% whole cluster Edaphos Pinot offers incredible complexity. Grown on Oregon's Ground Zero for top-notch Pinot Noir.
View the tasting video on YouTube.
---
2018 Chateau Buena Vista Pinot Noir Sonoma Coast
Buena Vista is the product of two Pinot legends: Sonoma's David Ramey and Jean-Charles Boisset, who has 17x 95+ scores in the last two vintages alone. No wonder this destemmed gem is so silky and delicious.
View the tasting video on YouTube.
---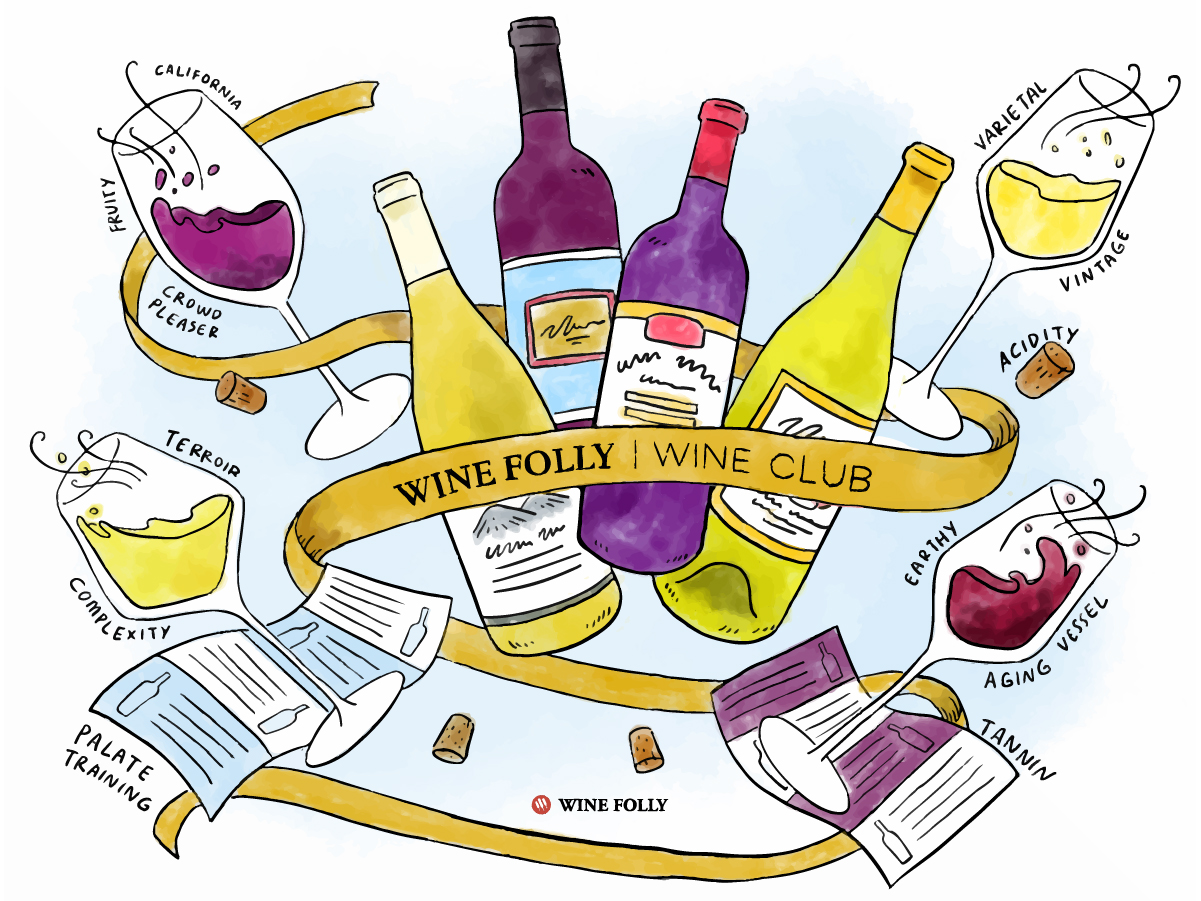 Join Us Next Time!
The Wine Folly Wine Club is a bimonthly club (once every 2 months) that features four expertly curated wines to expand your mind and sense of taste. You can learn more about the Wine Folly Wine Club here.